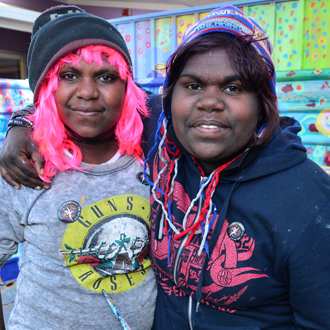 Shining a light on disease within the community
Program head: Associate Professor Peter Meikle
Why are some people with a particular ethnic heritage more likely to develop diabetes than others? Are chemicals found in every-day plastics causing obesity and diabetes? Is the incidence of type 2 diabetes going up or down? Put simply, we want to answer these questions by looking for the patterns and causes of disease in population groups. We do this by studying large groups of defined populations — such as Australians aged 30–65 with type 2 diabetes — and creating datasets that help us understand the incidence, distribution and risk factors for disease.
By shining a light on disease within the community we can start to identify lifestyle, environmental and other risk factors for obesity and diabetes. This in-turn, helps us predict the people who are most at risk so that we can make practical recommendations to government about initiatives such as sports infrastructure in schools, walking paths in communities and closer health supervision of specific population groups who have a greater chance of developing diabetes.
We are especially interested in changing the approach of national and international reporting of diabetes to include incidence and avoidable disease burden, not just disease prevalence. To help us achieve this, we want to establish a large population-based study of approximately 2500 Australians with diabetes. Our goal is to use the data from the study to develop much more comprehensive guidance for policy makers on how to tackle this country's diabetes epidemic.
These projects need your support
The potential for an exciting new weight management therapy

More than 60 per cent of Australian adults and around 25 per cent of children are overweight or obese, demanding the need for new strategies to tackle this health epidemic. This study will investigate human brown fat function as an option for preventing and reversing obesity.

More info