Dr Carlos Rodrigues
BSc | MSc | PhD, University of Melbourne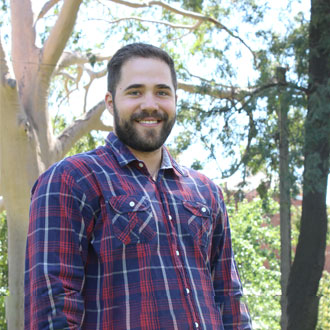 Dr Carlos Rodrigues is a research fellow at the Computational Biology and Clinical Informatics laboratory. His current research focus on the use of computer vision approaches, namely geometric deep learning, for the identification of protein binding sites, and investigating how genetic mutations perturb networks of protein–protein interactions and their role in diseases.
During his doctoral studies at the University of Melbourne, he successfully applied sophisticated data analysis and artificial intelligence to develop novel computational approaches to explore the relationship of genetic mutations and the development of diseases, and rapid identification of new drug targets. He also collaborated with others to facilitate the uptake and translation of these methods. Most notably, his methods have been implemented within a structure guided approach to identify drug resistant mutations in TB infections, and more recently to model the consequences of genetic changes in SARS-CoV-2.
He also holds a master's degree in bioinformatics from the Universidade Federal de Minas Gerais in which he implemented and validated a novel machine learning model for predicting missense activating mutations in protein kinases based on sequence and structural data, aiming for a better understanding of the role of these mutations in diseases and to guide the development of improved and more personalised treatment strategies.