Ms Glynis Cacavas
Registered Nurse, Coronary Care Certificate | Cert IV Training and Assessment TAE40116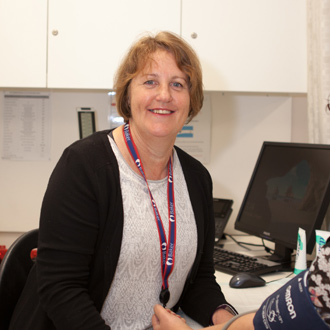 With a background in cardiac nursing, Glynis has worked extensively as a cardiac rehabilitation coordinator, and research nurse coordinator, in both Melbourne and Central Australia. Her breadth of experience covers the acute hospital, community health and rehabilitation, Aboriginal health, and clinical research. These roles have encompassed all phases of cardiac rehabilitation inclusive of individual, face to face and tele-health models of care.
Glynis is the Senior Research Nurse for A risk-guided disease management and tele-rehabilitation program to reduce re-admissions in coronary artery disease (Risk-Guided CAD study).
Her other roles in clinical research have included:
Management to optimise diabetes and metabolic syndrome risk reduction via nurse-led intervention (MODERN study) where she oversaw the nurse-led regional health clinics based in Shepparton and Colac.
Intima-Media thickness guidance of Primary prevention in Relatives of individuals with Early onset atherosclerosis (IMPRESS study).
Central Australian Heart Protection Study (CAHPS) which was based in Alice Springs. CAHPS looked at an alternative model of care for cardiac rehabilitation in the remote setting of Central Australia.
Royal Flying Doctor Service Victoria to provide health assessments at regional/rural events.
Glynis is a member of Australian Cardiovascular Health and Rehabilitation Association (ACRA) and was actively involved on the executive committee of the State Association — Victorian Association of Cardiac Rehabilitation [VACR]; which included two years as President. The VACR is now known as ACRA-Vic.