Mr Joel Liddle
BSc, Exercise Science/Human Movement | GradD, Indigenous Knowledges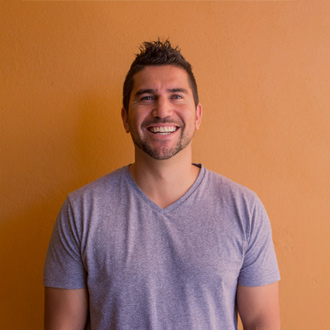 Joel Liddle Perrurle is an Eastern/Central Arrernte man with family ties throughout central Australia.
Joel has a Bachelor Degree in Exercise Science/Human Movement from the Australian Catholic University in Melbourne. He also has a Post Graduate Degree in Indigenous Knowledges and History from the Charles Darwin University in Alice Springs. Joel is currently a Research Associate with the Charles Darwin University (Northern Institute) and Strehlow Research Centre in Alice Springs.
Prior to commencing with the Baker Institute in January 2018, Joel was previously employed in the Public Service at all levels of Government including, Federal, State and Territory, as well as in the Statutory Authority setting with the Central Land Council. Joel has travelled extensively throughout remote Northern Territory, South Australia and Western Australia for the last 8 years in various remote engagement roles. Joel currently also works casually at the Alice Springs Language Centre teaching beginners level Eastern/Central Arrernte.
Having returned to the Health and Research field, he is passionate about improving outcomes for remote Aboriginal people through developing culturally appropriate health literacy materials, utilising primary languages when working with community and engaging with individuals and communities in a way that provides them agency, knowledge and control over their health and wellbeing.