Dr Mary Temidayo
BSc(Zoology) | MSc(Entomology) | Master of Information Technology | PhD(Genetics)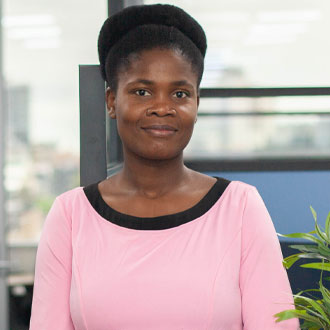 I completed my PhD in Genetics from La Trobe University, Melbourne. The subject of my PhD research was titled Genetics of Ivermectin response and linkage disequilibrium in Onchocerca volvulus. The project involved the application of genomic sciences to infectious disease evolution and epidemiology with the longer-term aim of improving diagnostic capability for infectious disease and generating detailed epidemiological data that is essential for disease control and epidemiological modelling of infectious disease.
Prior to joining the Metabolomics lab, I worked as a Senior Epidemiologists with the Department of Health, Victorian Government, where I provided epidemiological support and advice to the COVID-19 Division through investigation, data analysis and reporting in relation to cases, contacts, outbreaks, and transmission dynamics.
The previous projects I have worked on include "Entomological surveillance of Malaria and Lymphatic Filariasis vectors in South-West Nigeria, West Africa". This involves identification of the mosquitoes in the area, morphologically and molecularly, and their roles in malaria and Lymphatic Filariasis transmission. This project created a baseline entomological data on Malaria and lymphatic filariasis transmission and helped in vector monitoring and control in Nigeria and West Africa at large.
From 2012–2016, I worked as a Research Zoologist at the Federal College of Animal Health and Production Technology, Oyo State, Nigeria, where I conducted research and supervised projects in diverse range of Entomological studies. Having supervised students' project for more than 5 years, I have a wealth of experience in teaching and supervision.