Dr Robyn Larsen (Nee Smith)
PhD | B.Appl Sci | R Nutr.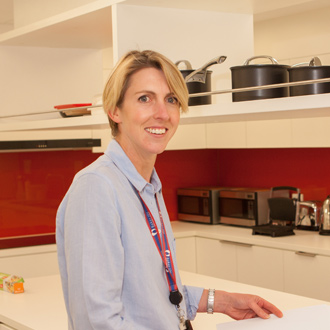 After completing her PhD in nutritional biochemistry at RMIT University, Robyn joined the Clinical Diabetes and Physical Activity Laboratories in 2008. Since then, she has worked on a number of investigator-initiated trials for the prevention and management of chronic disease states, such as obesity, diabetes and cardiovascular disease. This includes a large dietary intervention trial evaluating the long-term effects of high protein diets in the management of type 2 diabetes. She also co-ordinated a large, multi-centre nutritional intervention study investigating the long-term effects of anti-oxidant rich cocoa supplementation on metabolic control and cardiovascular parameters in individuals with and without type 2 diabetes. More recently, she has been working on trials looking at specific sympathoinhibition for the treatment of obesity-related neurogenic hypertension and diabetic kidney disease. Throughout her time at the Baker Institute, she has assisted in the design and co-ordination of several sedentary behaviour studies looking at the acute effects of breaking up prolonged sitting on cardiometabolic parameters. She is a registered nutritionist and has a keen interest in the interactive role that diet and physical activity/sedentary behaviours play in the development of non-communicable diseases.