Ms Stephanie Portelli
BSc(Hons) | M Pharm | MSc (Drug Design)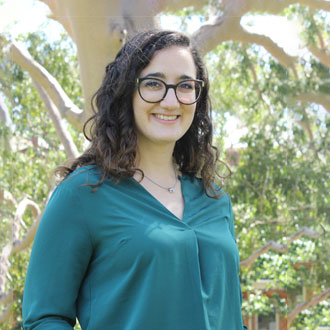 Stephanie initially trained as a pharmacist at the University of Malta, where she was first introduced to drug design through her research project. There, she developed a keen interest in bioinformatics and cheminformatics approaches in drug discovery and earned her first research publication. To bridge from a healthcare to a research expertise, she then moved to London, UK to pursue an MSc in Drug Design at UCL, where she got introduced to various research techniques, focussing on structural bioinformatics during her research project in tuberculosis drug resistance.
Following a successful research project and completion of her MSc, Stephanie joined the Structural Bioinformatics Lab in Melbourne in 2017 to explore this discipline further by working on understanding molecular mechanisms of missense mutations in drug resistance and genetic diseases, and using this information to build structure-based tools for use in the clinic.
Stephanie's research interests include the incorporation of both healthcare and research, by using structural bioinformatics and machine learning principles to improve current therapeutic options and their proper use in the clinic.