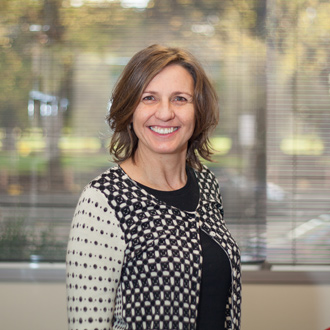 Ms Hilary Bolton is Deputy Director (Administration) and Company Secretary of the Baker Heart and Diabetes Institute
For several years Hilary was the Institute's Executive General Manager, Operations. She was formerly Chief Executive Officer and Company Secretary of the Victorian Relief Committee, a Statutory Authority reporting to Premier and Cabinet. She has also served as National Strategy Manager and Head of the International Tracing and Refugee Services with the Australian Red Cross.
Hilary has over 25 years' experience in the medical research sector, in community development and in social enterprise as well as liaison with State and Federal Governments. Hilary started her career running a successful private business. She currently serves on the Institute's Board and on the Audit and Risk Management Committee.