It was a captivating presentation by her now supervisor, Associate Professor Julie McMullen, that first piqued the interest of Dr Kate Weeks in the work of the Baker Institute.
She was fascinated by the research being undertaken to understand the molecular basis for the cardioprotective effects of exercise.
It spurred her to undertake her PhD in Julie's lab, with Kate's studies adding to the important body of knowledge in this area. Through pre-clinical studies, she revealed that regular exercise training prevents the development of heart failure following an intervention that mimics cardiovascular disease in humans.
Kate's work led to the development of a gene therapy tool, which is now being tested in a pre-clinical model of heart failure, and publications in high impact journals that helped land her an Overseas Training Fellowship from the National Heart Foundation to undertake postdoctoral research at King's College London.
After several exciting years in the United Kingdom, an experience that she cherishes not least for exposing her to different ways of thinking, Kate returned to the Institute in early 2016 to continue her research.
It was a fairly easy choice to return to the Baker Institute. "I knew I would be surrounded by leading researchers carrying out interesting work who could provide support and guidance. The Institute also has excellent facilities and expertise in areas such as cardiovascular physiology and pre-clinical models of heart disease which would be instrumental in supporting my research," she says.
"At the Baker Institute, I feel like I've got a good support base as I now try to build up my own projects and focus on my current area of research. I'm interested in how a key signalling pathway regulates heart structure and function in both the healthy and failing heart, with the aim of identifying new targets for the treatment of heart failure."
The presence of strong mentors and leaders throughout her career in Australia and the UK, and Kate's desire to make her mark in heart failure treatment, has fuelled her ambition to one day head her own laboratory.
Browse our current student projects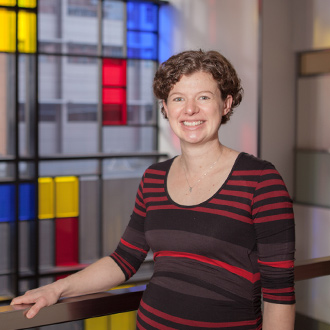 Inspiring leadership a hallmark of Kate's career