Michael Wheeler spent the first three years of his life in Melbourne before returning with his parent's to Ireland, his mother's country of birth. It is not entirely surprising then that while completing an undergraduate science degree at Dublin City University, he choose to do his work placement in Australia.
I was interested in health research and I managed to organise a four-month work placement in Melbourne, which turned into eight months. Not only did I get to catch up with family but I had a great experience at the Baker Institute, learning from people who were at different stages in their careers including other students and senior researchers who served as mentors.
Michael completed his Honours in Ireland and was on the lookout for what to do next when a meeting with physical activity researchers from the Institute at a European conference provided his next big break.
An interesting student research project being offered in the Physical Activity laboratory headed by highly regarded researcher, Professor David Dunstan, had piqued Michael's interest. It involved examining whether breaking up sitting time, in addition to exercise, was better for improving cognitive function than exercise alone. The research project would run in collaboration with the University of Western Australia (UWA).
Michael successfully applied and he is now completing his PhD through UWA, which requires frequent trips to a beautiful campus in Perth, whilst undertaking the 'brain breaks' study at the Baker Institutein Melbourne. "I love to travel and a science career is conducive to that," he says.
He is halfway through his PhD, with the project providing lots of variety. "You go from liaising with patients and signing up study participants, to intense periods of writing to networking and attending scientific seminars, this really helps to develop some great skills," he says.
Whilst Michael is acutely aware of the funding challenges facing researchers in Australia, he is keen to pursue a career in health research and to make a difference in the area of preventative health by informing health policy and community behaviour.
Browse our current student projects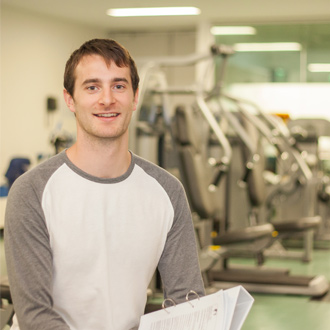 Michael hopes his work will drive better health in the community