Dr Wang was trained as a sonographer for echocardiography prior to her research career, therefore her work has a strong focus on translational cardiovascular research. Dr Wang's work spans across several scientific fields, including physics, chemistry, biology and biotechnology, and uniquely combines both basic research and translational development of future diagnostic tools to be used in patients.
Why did you choose to study at the Baker Institute?
The Baker Institute is a great cardiovascular research Institute. The lab of Professor Karlheinz Peter has several very interesting and innovative projects, which was the main reason that I chose to start my PhD here.
How has the Baker Institute helped your career options?
I have been very fortunate that the Institute supported me with a top-up scholarship throughout my PhD. I have also been awarded several travel grants to present at conferences in Europe and America. These awards also helped to build my CV which led to successful early career postdoctoral fellowship from the National Heart Foundation.
What do you hope to achieve as a researcher?
My background in clinical imaging allowed me to see the mis-diagnosis of current technologies that are used in the hospitals. I hope to advance the current imaging modalities with molecular imaging, so that we can provide patients with an early and definitive diagnosis. Clinical translation will enable better treatment to be provided to patients and hopefully reduced mortality and morbidity of cardiovascular diseases.
Browse our current student projects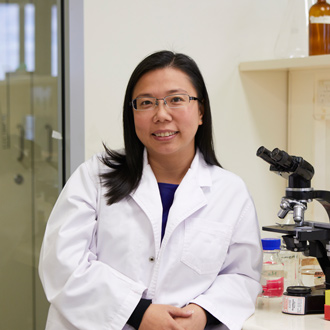 Clinical translation will enable better treatment