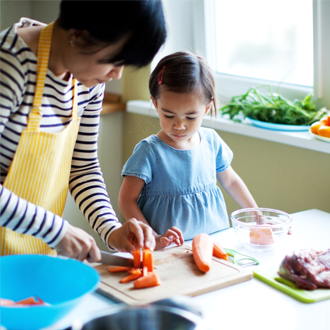 The WAG program has been developed by experts and is designed specifically for women who have had gestational diabetes to help reduce their diabetes risk.
Women who have had gestational diabetes are 10 times more likely to develop diabetes than those who didn't.
WAG is a free program and consists of 5 sessions over 5 weeks, either as a group session via webinar or an interactive self-directed online platform.
WAG includes information on:
Understanding your diabetes risk and how you can reduce your risk.
Practical nutritional advice for busy mothers.
Making quick and healthy meals.
Physical activity after giving birth.
Strategies for increasing motivation and managing stress.
After the program we check in with you periodically over 12 months, to help you make permanent lifestyle changes.
Upcoming programs
The next program is 10–11am Wednesdays from 4 November to 2 December 2020.
Register for this program
Due to the corona virus (COVID-19) the WAG program is currently being run as a webinar.
Contact us on wags@baker.edu.au or call 03 8532 1851.
---
WAG Online is provided by our partner, the Health Education Collaborative.